What's Google Analytics 4 and why you need it on your website
---
April 17, 2023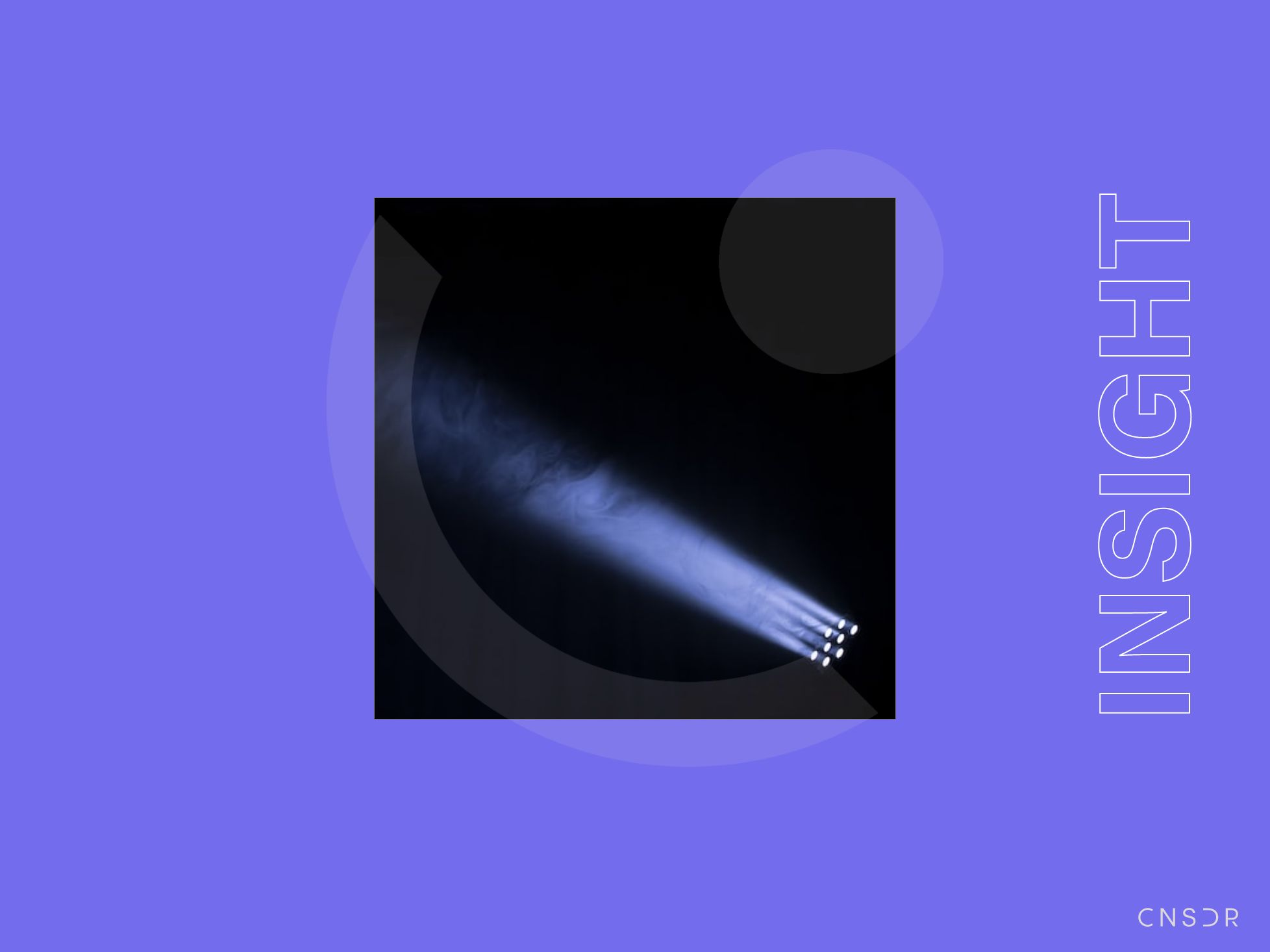 You're probably familiar with Google Analytics. Even if you don't get hands on with it, you probably know it's there behind the scenes collecting useful data on your website. Google analytics is a powerful tool (in the right hands) that allows businesses and website owners to track and analyse the behaviour of their website users.
The classic version, Universal Analytics, has been the go-to website analytics solution for many years but now we're only a few months away from it's obsolesce. It's been superseded by Google Analytics 4 (GA4) a significant upgrade that should bring benefits to website owners who want to understand how people are really using a website.
You might have already upgraded so your website is recording data with GA4, or you might be running both GA4 and the older Universal analytics (UA) together now until the later is switched off on 1st July 2023. Or maybe you've not looked yet and want to understand what the differences are.
In this article, we'll explore the key differences between Universal Analytics and Google Analytics 4 and explain how the latter can help you gain deeper insights into how people use your website.
Better Data Collection for Deeper Insights
The main difference between Universal Analytics and Google Analytics 4 is the way they collect data. Universal Analytics uses cookies and tracking codes to record user behaviour on a site, while Google Analytics 4 uses an event-driven model that captures user interactions more granularly and flexibly.
This difference has several benefits for us website owners. Firstly, it allows for more accurate and complete tracking of user behaviour, including interactions that were previously difficult to track, things like user scrolling and engagement with specific content like on page video. Secondly, it enables more granular and flexible data collection, so making it easier track and analyse specific events that are important to their business, such as button clicks and the way visitors got to them.
Improved Data Analysis for More Actionable Insights
Another major difference between Universal Analytics and Google Analytics 4 is the way they process and analyse the data they collect. While Universal Analytics provides a basic set of reports and metrics, Google Analytics 4 leverages machine learning to deliver more accurate and relevant insights.
This means you can benefit from automated insights that save time and effort, as well as more accurate and relevant insights that can help optimise marketing and user experience efforts.
Enhanced Reports and Dashboards for Better Visualisation and Navigation
Google Analytics 4 also includes new reports and dashboards that provide more intuitive and customisable visualisation of data, as well as easier navigation of insights. For example, the new predictive metrics allow website owners to forecast future user behaviour, while cross-device reporting provides a more comprehensive view of how users interact with a website across different devices.
This makes it easier for website owners to identify trends and patterns in user behaviour, as well as to make data-driven decisions that improve their websites' performance and user experience.
Improved Integration with Other Google Products
Google Analytics 4 integrates with other Google products, such as Google Ads and Google Tag Manager, as well as non-Google products. This allows website owners to gain more comprehensive and cross-channel insights that help optimise their marketing campaigns and user experiences.
For example, website owners can use Google Analytics 4 to track the performance of their Google Ads campaigns and optimise their ad spend, or to integrate with third-party tools that provide additional data and insights.  In the past integrations across google products with Universal Analytics were often over complex to set up and in practice gave varied results which could easily confuse the reading of the data.
Because GA4 helps us better understand how engaged our website visitors are, it means ads performance can be based on more useful and comprehensive goals. If you've been running ads based on bounce rate or page views there's an opportunity to rethink your strategy.
Enhanced Privacy and Security for More Trustworthy Data
Finally, Google Analytics 4 includes enhanced privacy and security features that help website owners collect and process data in a more compliant and trustworthy way. For example, data retention controls allow website owners to specify how long user data is stored, while IP anonymisation by default helps protect users' privacy.
This is almost certainly designed to improve trust with users and regulators. Since Google launched analytics, businesses and website users have become more aware and rightly so more cautious about how and with who they share data. The GDPR regulations that have impacted most of the websites we visit and changes by Apple to enable users more control over tracking have helped raise this awareness.  The move to GA4 could help website owners comply with data protection laws and regulations, the pivot to a focus on the events rather than individual page view metrics making the picture from analytics more about the important trends than individual user sessions.
Migration from Universal Analytics to Google Analytics 4
If you're currently using Universal Analytics with a basic setup, you can probably migrate to Google Analytics 4 using a simple setup process within analytics. If you've got more goals, advanced tracking or integrations with other products then your migration might require more time and professional help. It's important to note that Google Analytics 4 is a new and different platform, so website owners should take the time to learn how to use it effectively and adopt best practices for data collection and analysis.
Conclusion
Google Analytics 4 represents a significant upgrade over Universal Analytics, with better data collection, improved data analysis, enhanced reports and dashboards, improved integration, and enhanced privacy and security. By migrating to Google Analytics 4 before the old Universal analytics is switched off on 1st July this year, you'll have more time to adapt to the new measurement data, resolve any bugs and connect all the most useful integrations so you can really make the most out of this step forward in website analytics. If you need help with the migration get in touch with our team today.