A new website for house builder Civic Living
A striking website design to showcase Civic Living's high-specification and sustainable 2-3 bedroom homes.
A new website to introduce people to the Civic Living buying process
Civic Living had an existing website which was a couple of years old but required a number of changes. The challenge was twofold: Firstly, how to implement their new brand styles to the website. Secondly how best to make the website engage & introduce visitors to their contemporary lower carbon homes and their unique technology based home buying journey.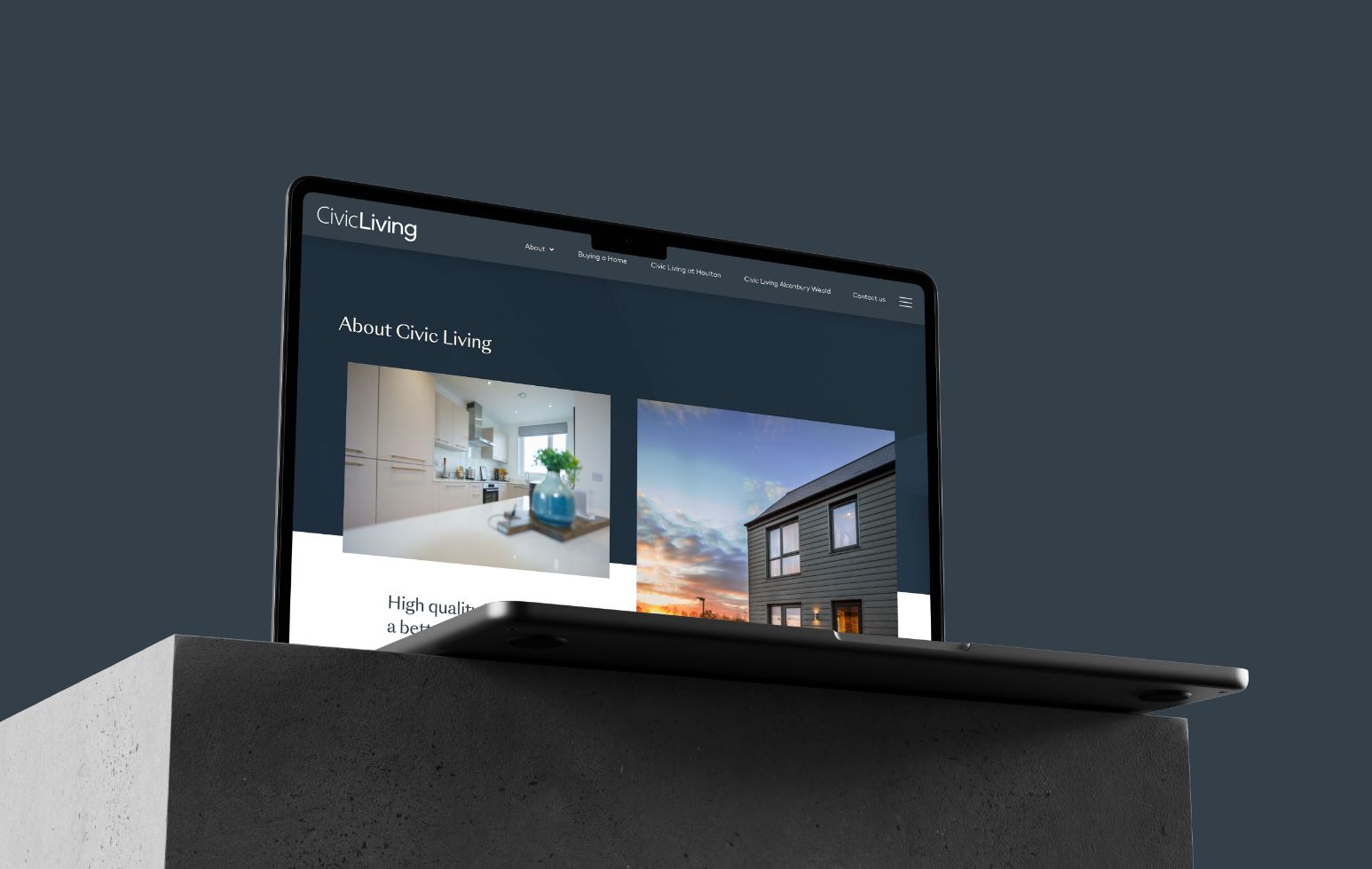 Our approach began with appraisal the existing website.
We considered options to reskin and redesign it alongside our suggestions for a dedicated new website build. After presenting the pros and cons of a new build site or work on the existing the decision was made to proceed with a new site design and build
Following our proven process to fully understand the requirements of the website, propose the most suitable solution and design and build with excellent results.
Working with digital full resolution mockups in adobe XD we designed and refined a concept for the website. The design boldly used the brand colour pallet and mirrored the ethos of Civic Living homes. The result was a contemporary design, lightweight in it's approach so images and video could take centre stage.
A key aspect was to improve on the user experience of the old website. We prioritised accessible contrast and very clear call to actions to guide visitors.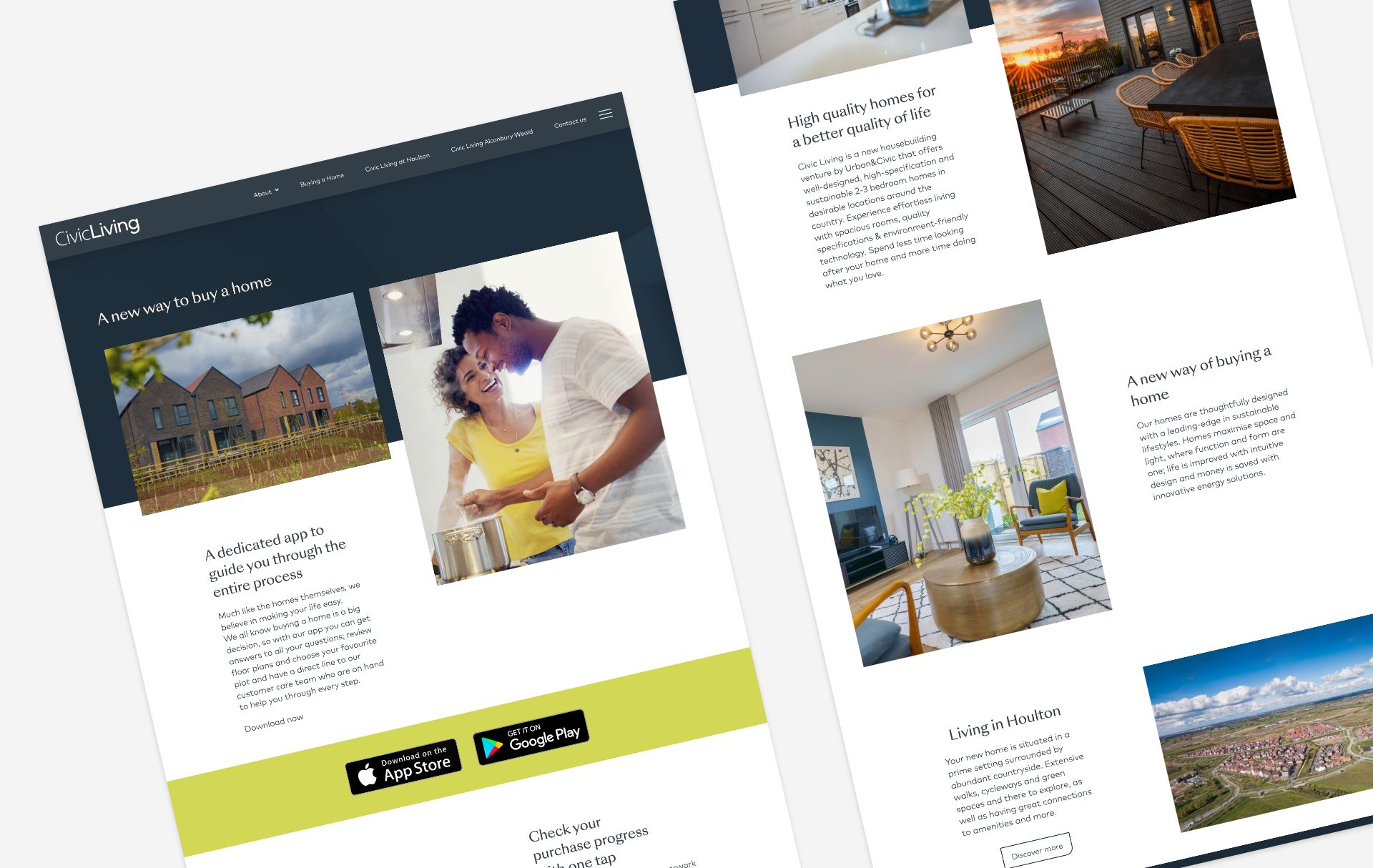 Achieving Google lighthouse scores above 90 across all tests.
With the design approved we moved to the site build. The site uses the WordPress CMS and our high performance WordPress framework and set up. This means the site could be fast, with excellent performance especially as there are a number of large scale videos to help showcase the Civic Living developments.
We achieved a result was a score of 96 out of 100 for Performance on Google Lighthouse.
While dedicated search optimisation wasn't part of the brief for this project we built the website so it's able to perform brilliantly in search. This out of the box optimisation is illustrated by the google lighthouse SEO score of 92 out of 100 and a full 100 out of 100 for adherence to best practices. While the website wasn't built specifically to low carbon web design principals we achieved good energy performance. The site performance, adherence to best practices, file types, the set up of the CMS and even some of the background colour use all help to reduce the websites contribution to CO2 emissions.
Have you got a project for a high performing, accessible website built to look great and perform brilliantly in web searches? Tell us about it, or book a call.