A new website for Readie Construction
A stunning new website for the UK main contractors specialising in Industrial, Logistic and Retail space.
Readie Construction have grown to be one of the sectors leading contractors. They needed a website that represented their business.
The outgoing Readie Construction website had become outdated in design and no longer represented the scale of their business.

Our brief was to deliver a site which could showcase projects alongside the things that make Readie a leading employer with a focus on community, safety and sustainability.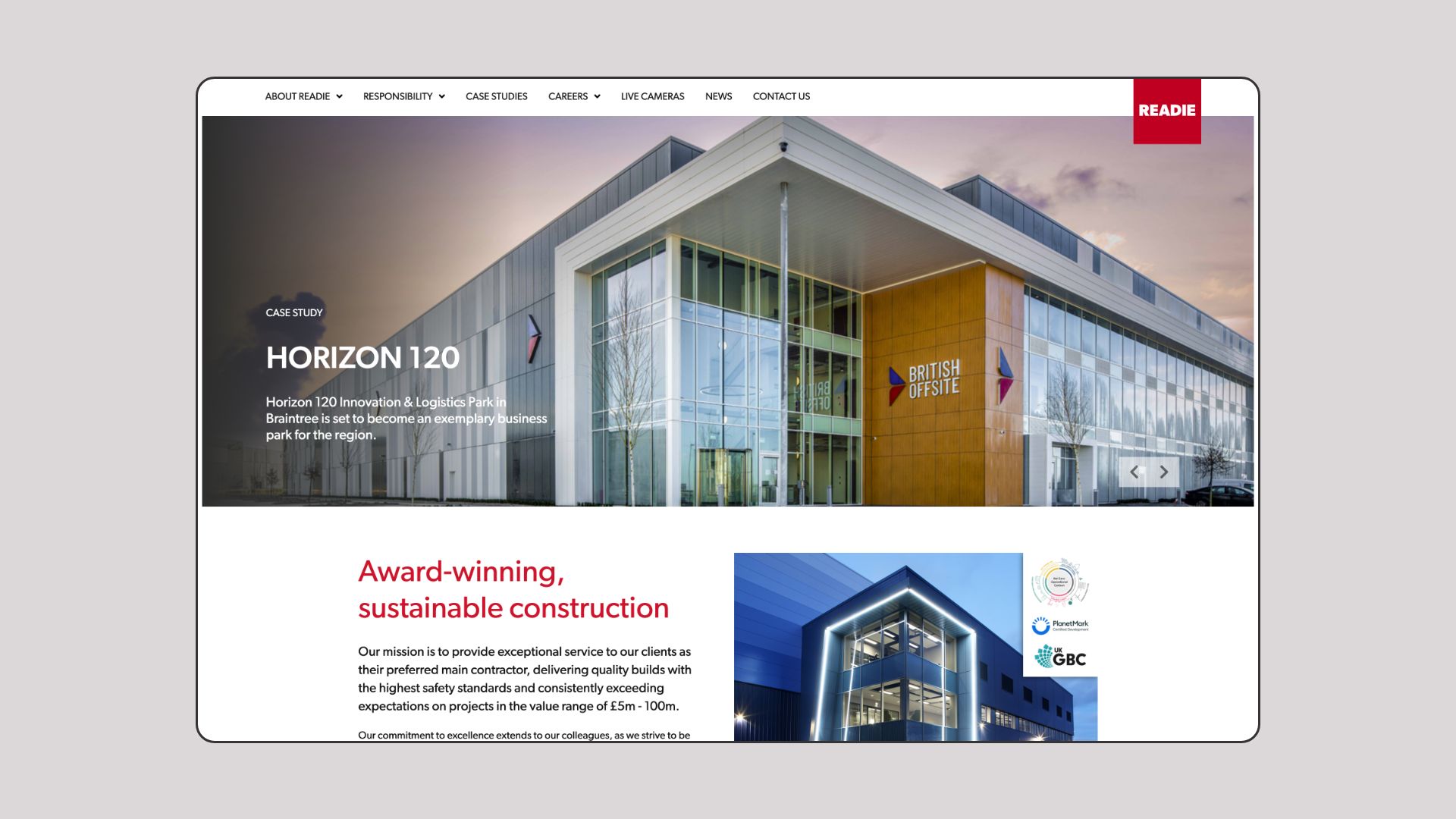 Our approach began with appraisal the existing website.
As part of our discovery phase we evaluated the outgoing website alongside other websites in the sector.
Part of our research included testing websites in the sector to determine their carbon impact. That enabled us to provide some goals for the website sustainability of the new Readie site.
Following our proven process to fully understand the requirements of the website, propose the most suitable solution and design and build with excellent results.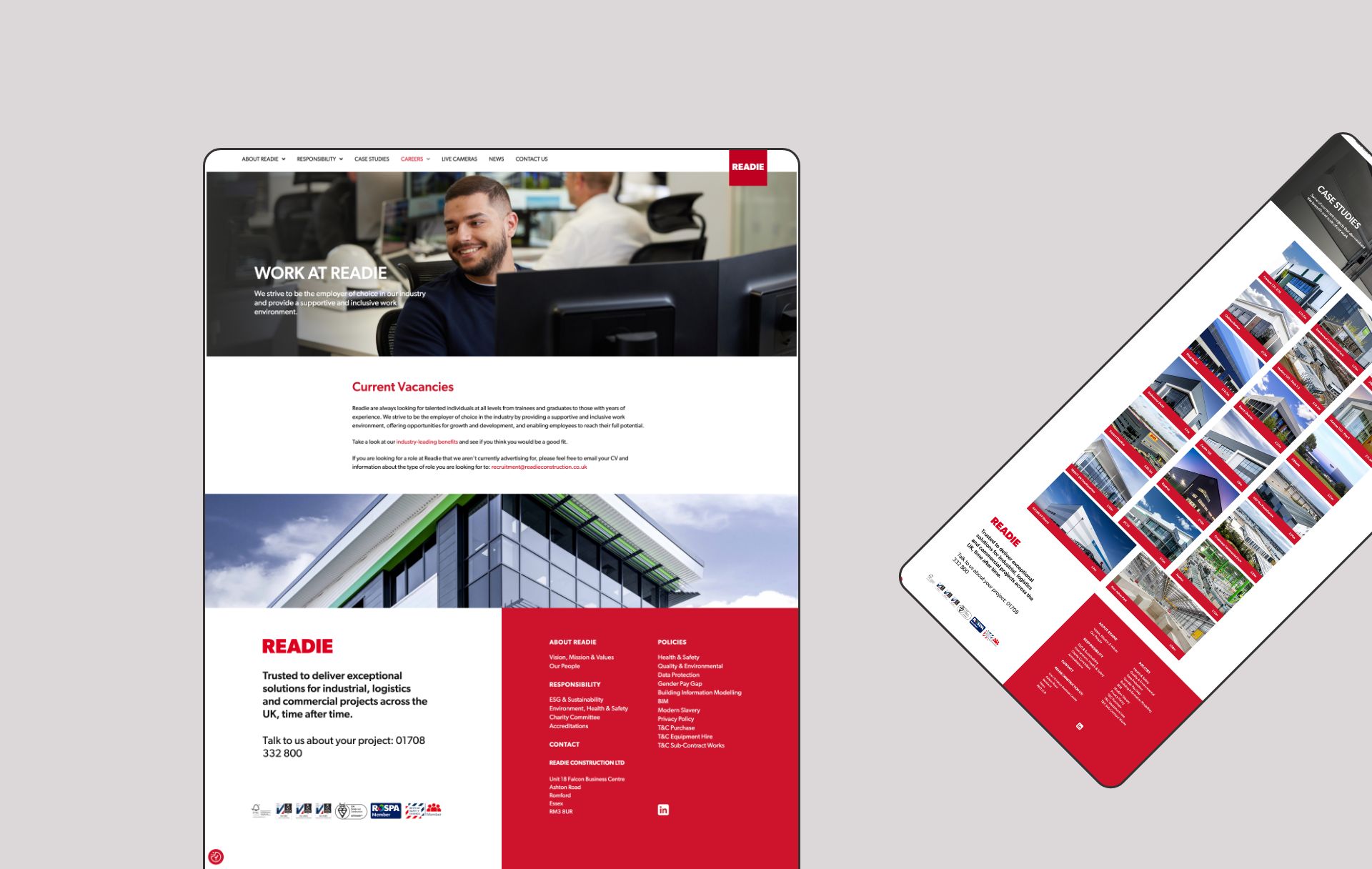 Positively received and excellent performance metrics
The site uses the WordPress CMS and our high performance proven WordPress framework and set up. This means the site could be fast, with excellent performance especially as the client wanted to include a number of large scale videos to help showcase their work.
We achieved a result was a score of 100 out of 100 for Google's Best Practice metric.
While dedicated search optimisation wasn't part of the brief for this project we built the website so it's able to perform brilliantly in search. This out of the box optimisation is illustrated by the google lighthouse SEO score of 96 out of 100.
While the website wasn't built specifically to low carbon web design principals we achieved good energy performance and will work with Readie to measure and offset the carbon impact of the website.
Have you got a project for a high performing, accessible website built to look great and perform brilliantly in web searches? Tell us about it, or book a call.